Tela 100% do revestimento do Pvc do retardador da chama do poliéster
Descrição do produto
\ n
100% Polyester Flame Retardant Pvc Coating Fabric

Fabric Composition

 polyester


Weight

235/250/300/350gsm

Width

150 cm

Finish


THPC or Pyrovatex or Frecotex®


Construction

Twill

Wash time

more than 50 times

Shrinkage

≤±3%

Color fastness

4-5 grade

Abrasion Resistant

4-5 grade

Running Colour

 

Feature:

High quality cotton and polyester blending FR


Stand Industrial washing above 50 times


High tear strength, tensile strength and high fastnesses


Proban and FrecotexTM treament


Extreme low content of formaldehyde by FrecotexTM

Standard: EN ISO11611,

EN ISO1162, IEC 61482-1-2

Series products of functional high visibility cotton/polyester flame retardant fabric


 Weight    

material 

style

240gsm

 polyester

3/1twill

300gsm

 polyester


3/1twill

350gsm

 polyester


3/1twill

350gsm

 polyester


4/1twill

Reach Standards

 
\ n Controle de qualidade \ n
-

Professional Test Center
The value of Xinke protective professional test center is ensure the product meet target market standards. All the testing data can be compared with the third party laboratory. E.g : BTTG, STFI ,SGS.
The objective of Xinke protective professional test center:Let Xinke protective exported each batch of fabric to meet the customer's requirements and standards.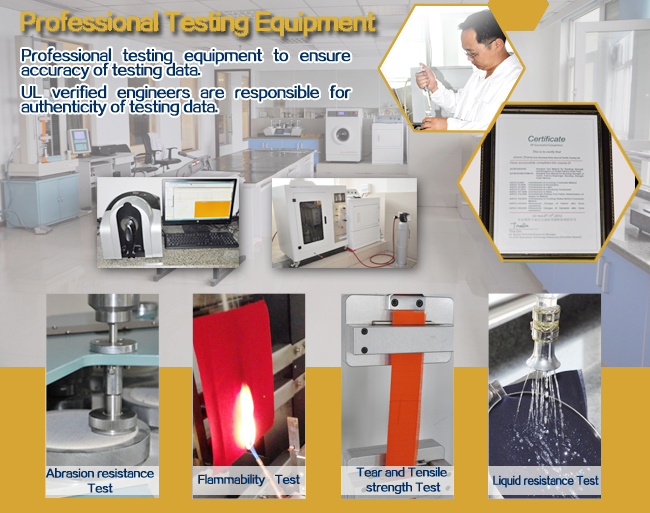 \ n Fabricação \ n
-Product System of 100% Polyester Flame Retardant Pvc Coating Fabric
Xinke Protective own factory ensure quantity of products and delivery time.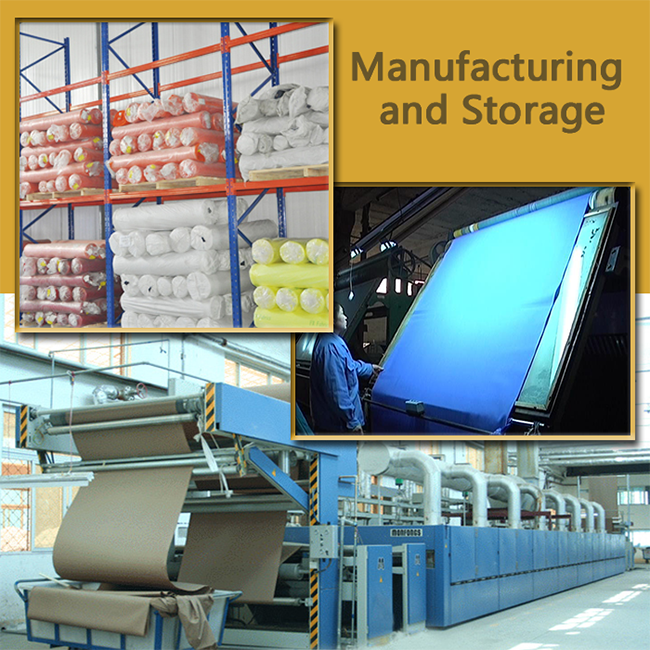 \ n Embalagem e envio \ n
-Packaging & Shipping
Container storage according to the customer's requirements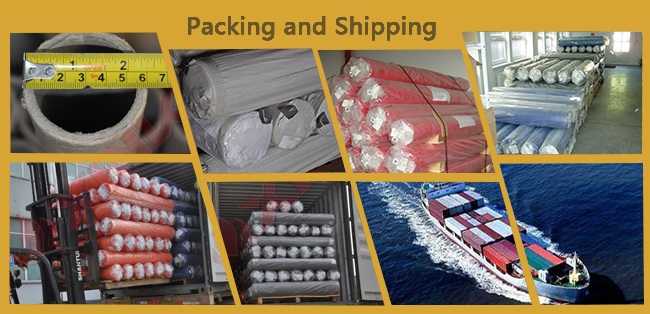 \ n uso \ n
Usage of 100% Polyester Flame Retardant Pvc Coating Fabric

Xinke Protective FR fabrics widely used in construction, shipyard, welding, oil&gas and offshore industries etc. Workwear made of Xinke Protective FR fabrics is you first protective shelter when you in critical situation.

\ n \ n Informações da empresa \ n
Company information
Customers with us witnessed the Xinke Protective every step of the new branch until now.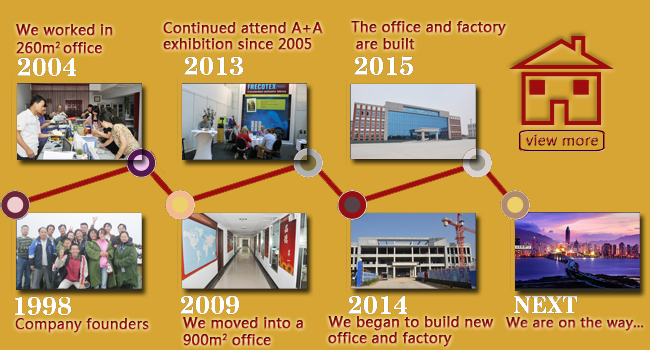 \ n nossos serviços \ n
Our service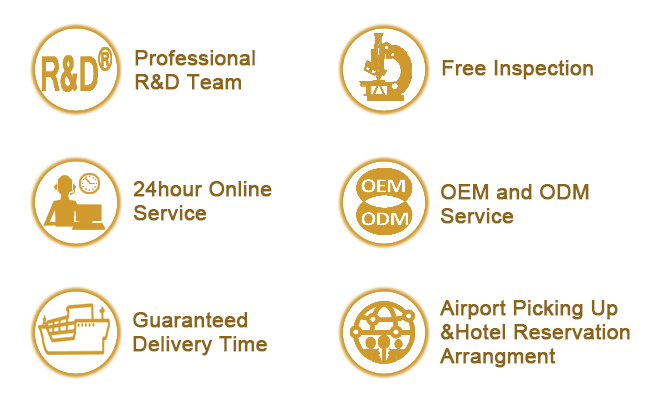 \ n \ n Entre em contato \ n \ n
Contact us:

\ n \ n Perguntas frequentes \ n \ n
FAQ
Q : Whats the classification of flame retardant fabric?
A :  --Disposable FR fabrics
      --Chemical treated FR fabrics
      --Inherently FR fabrics
Q : What is the difference between fire retardant and fire resistance?
A: A fire retardant material slows burning across the surface of a combustible substrate. A fire           resistive material delays heat penetration through a substrate.
Q: How to ensure your product quality?
A: Xinke protective has wholesome and updated test facilities, Test center has picture and more details. And we can provide the certificates you need.
Q: How to ensure your the delivery time?
A: We have advanced and environmental production line with 
experienced workers to ensure product delivery time between 20-30 day. And we have running protective fabrics only need 15-20 days. For example, 330g cotton fr fabric and 7oz cotton nylon fr fabric.
Q:Whats the difference between Inherent Flame Resistance and Treatments?
A:Inherently flame resistant fibers contain an essential characteristic that protects the wearer from an ignition source.Treatments or treated fibers have an applied chemical treatment that changes the original level of flame resistance.Flame resistant garments are generally made from either flame resistant
materials such as those made from aramid fibers, melamine fibers, or those treated with flame resistant "FR" treatments such as Ammonia or Heat Cure . FR treatments can Wash Out over time, shorting the
life of the garment.
Q:How do normal fabrics react to ignition?
A:Normal fabrics and garments will burn away from the point of ignition with an increasing rate of flame spread and continue to burn after removal of the ignition source. Normal fabrics will continue to burn until they are extinguished or all flammable material is consumed.
Q:What is the best FR fiber or fabric?
A:There is no perfect flame-resistant fabric system that meets all needs. Each FR fiber or treated fabric has certain properties that, depending on end use requirements,can be either benefits or shortcomings. Blending different fibers attempts to balance these properties for maximum fabric performance.
Q:Is 100% cotton flame resistant?
A:No. In most cases, 100% cotton is flammable. It can ignite and continue to burn after being exposed to an ignition source. Many people understand the burning and melting hazards of nylon and polyester fabrics, but fail to recognize the danger of wearing 100% cotton when exposed to an ignition source. However, cotton can be a good fabric to wear underneath proper FR clothing.
Q:Should I specify the strictest code for all my fabrics, to be safe?
A:No. If you "over specify" by requesting a standard that is higher than necessary, you may end up over treating your fabrics and that can cause problems. Specify only the code that is required.
Q:What about certificates?
A:We issue certificates for all flame retarded fabrics. When you require the fabric to meet a specific fire code, a certificate of flame retardancy is need. Be sure that the certificate you receive actually states specified code. In reality, the certificate maybe just pass a test on another fabric. It is important that you build a relationship and trust your fabric finisher.
Q:Does Xinke charge for testing sample materials?
A:Our internal test are free, we can provide free reports at any time. If a client requires testing by a certified laboratory, Xinke could arrange the testing with a reasonable fee.
Q:How long does testing take?
A:If a client requires our internal test reports, we can provide on the day we receive your sample. If a client requires testing by a certified laboratory, we can give you the reply case by case.
Q:Do you have "Stocked fabric"?
A:yes,we do. We can guarantee that the inventory of conventional fabrics, in order to shorten the delivery, to provide you with a better service.
Q:What FR fabrics does Xinke use for its FR work apparel?
A:Ximke stocks the following flame-resistant protective garments: FrecotexTM, FrarctexTM, 100%cotton or cotton blend Flame Retardant Fabric, Anti-static Fabric, Anti-ultraviolet Radiation Fabric, Water&oil Repellent and Soil Release Fabric and other kinds of functional fabrics.
... \ n
Grupo de Produto : Tecido Retardador de Chama de Algodão
Enviar e-mail para este fornecedor